Iowa native Chris Hassel still going national with new broadcast home

Matthew Bain
The Des Moines Register
Iowa native Chris Hassel, who was part of ESPN's massive, company-wide layoffs in April, has found a new broadcast home: CBS Sports.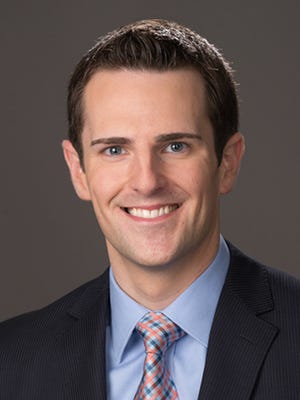 He announced the news Thursday on his Twitter page.
"I have a new home!" he tweeted. "Thrilled and honored to be a part of the prestigious @CBSSports family. Details in the coming weeks..."
In his Twitter bio, Hassel now says he is an anchor for CBS Sports. The bio also says Hassel is still a play-by-play announcer for the Facebook-streaming sports network Stadium, where he's worked since his ESPN departure.
Hassel was born in Muscatine and worked for WHO Channel 13 from 2007-12. He was entering his fifth year as an anchor at ESPN before the layoffs.