Iowa baseball beats Maryland to stay in first place
Chad Leistikow
cleistik@dmreg.com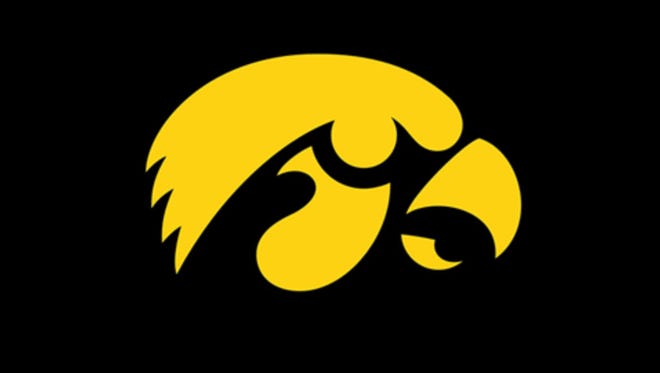 Rick Heller says he can believe it — that his Iowa baseball team is off to an 8-1 start in Big Ten Conference play.
But …
"I just try not to think too much about it," the coach joked Sunday afternoon after 15th-ranked Iowa beat Maryland 2-1. "If you do, anybody can beat you."
The Hawkeyes continued their hot play in College Park, Md., winning two out of three games against the 16th-ranked Terrapins.
Maryland entered the series scoring 7.4 runs per game and hitting .289.
Iowa's pitchers held the Terrapins to a batting average of .191 (18-for-94) — including .164 in the final two games.
"Maryland's one of the better hitting teams in the country," Heller said. "Our pitchers executed their pitches as well as they possibly could."
Iowa scratched across an unearned run in Sunday's seventh inning, and got four scoreless innings from relievers Ryan Erickson and Luke Vandermaten to eke it out.
That came on the heels of Saturday's 3-1 victory, in which starter Blake Hickman took a perfect game into the fifth inning. Nick Hibbing saved that game with 21/3 scoreless innings.
A sizzling bullpen gives Heller confidence going forward.
"We're a lot better than we were when we came into the weekend," Heller said of his relievers. "We were a little unsure about a couple guys. Now I feel a lot better about them."
Helping the pitchers out, Iowa (23-9 overall) played error-free in the two wins at Bob "Turtle" Smith Stadium.
The weekend didn't start so great for Iowa — the Hawkeyes arrived at their hotel at 2 a.m. the morning of Friday's Game 1 after storms caused travel delays and then got a 10-1 shellacking.
Heller liked the character he saw in his team, which will be tested again Tuesday at Bradley — a team with a top-25 RPI.
Then, the Hawkeyes come home for 10 straight games — including three-game conference series against Northwestern (April 17-19) and Nebraska (April 24-26).
Iowa baseball is flying high, with its highest ranking since 1990, the last time it won the Big Ten.
The Hawkeyes, a moribound program for decades, are a first-place team with 15 conference games to go.
"We've put ourselves in a great position," said Heller, in his second season at the Iowa helm. "We just have to approach it like a professional and go about our business and not jump ahead."