Iowa avoids elimination with 11-inning win over Oregon
By Jim Connell
For the Register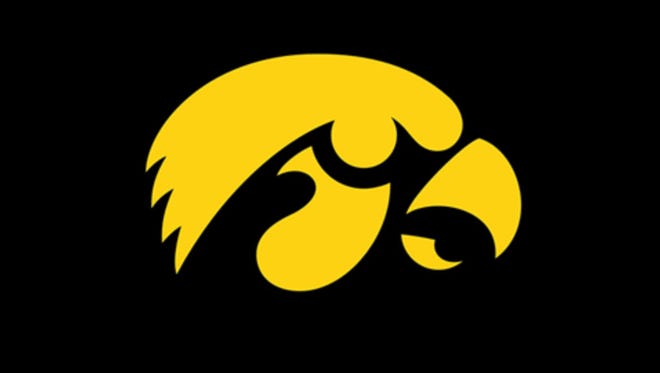 SPRINGFIELD, Mo. -- It may be an exaggeration to say that Nick Hibbing saved Iowa's postseason on Sunday afternoon.
But it wouldn't be a big one.
The Hawkeyes' closer came on with the bases loaded and no outs in the bottom of the ninth inning in an elimination game at the NCAA Tournament's Springfield Regional, and Iowa tied 1-1 with Oregon.
He struck out Oregon DH Brandon Cuddy, then got Daniel Patzlaff to ground into a double play to end the inning and give the Hawkeyes new life.
"I'm sure everybody was pretty nervous at that point, but Nick has pitched well in that situation for us all season long," said Iowa starter Calvin Mathews, who gave up no earned runs in a strong six-inning effort. "Whenever he got that strikeout, we knew that we could get the double play if he just executed his pitches, and he did."
In the end, he was just following his coach's orders.
"At this point, either you're going to get it done or you're not, it's a dire straits situation. Nick did just what I told him. I said, 'Strike the guy out and then get a double play.' And that's what happened. We were pretty fortunate. We knew he was capable of getting the strikeout, and to get the double play, great pitch by Nick and a great job by our middle guys of turning it."
Iowa (41-17) capitalized in the 11th inning, when Nick Roscetti reached on a fielder's choice, was balked to second base and scored on a close play at the plate when Daniel Aaron Moriel ripped a two-out, two-strike single to center field. That gave the Hawkeyes a 2-1 lead.
"(Moriel) has been big for us down the stretch," Iowa coach Rick Heller said. "He has had a lot of big hits for us, and had a clutch hit (Saturday), too. I can't say enough about the way he has played for us."
Hibbing (4-1) put the Ducks down in order in the bottom half of the 11th, sending Iowa into Sunday night's game against top seed and host Missouri State (47-10). The Hawkeyes lost to the Bears on Saturday night in the double-elimination tournament and will have to win Sunday night and again Monday to win the regional and reach the Super Regionals.
Iowa had a couple of other scoring opportunities snuffed out in the middle innings, most notably in the sixth, when the Hawkeyes scored their first run. Eric Toole singled to open the inning, then was sacrificed to second base and scored after a pair of wild pitches.
Tyler Peyton walked and was on second base after a wild pitch. Following a Kris Goodman walk, Nick Roscetti hit a ground ball to short. After a force-out and wild throw to first base, Peyton came home. But the umpire ruled Goodman interfered with the fielder throwing to first base, ending the inning.
Iowa also had a runner thrown out at the plate and had the bases loaded in the seventh inning but stranded all three runners, its last threat before the 11th.