Big eighth inning lifts Hawkeyes to first Big Ten win
Dargan Southard
msouthard@gannett.com
IOWA CITY, Ia. — On another drab and dreary afternoon, the Hawkeye offense through seven frames mirrored the Iowa City forecast. Scoring chances were blown. Two runners were thrown out at home — another at third. The hit count sat at double digits, but the run total remained at a measly one after a sixth-inning sacrifice fly.
Then, the Hawkeyes awoke.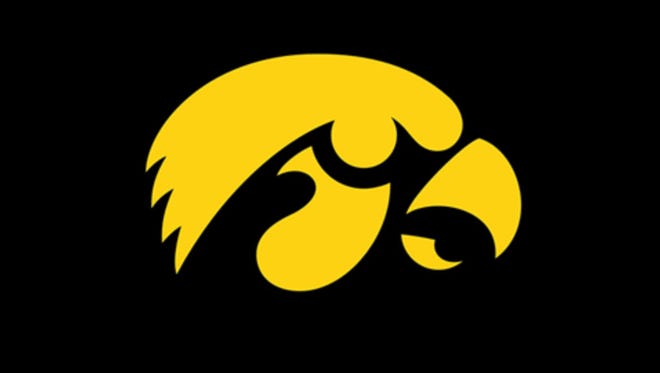 Locked in a 1-1 tie after an one-hour, 16-minute rain delay to start, Iowa busted through for four runs on four hits in an emphatic eighth, propelling the Hawkeyes to Saturday's 5-1 series-tying win over Purdue at Duane Banks Field.
"It was a big relief," said Big Ten Conference RBI leader Jake Adams, who delivered the first pop by roping a go-ahead double just inside the right-field foul line to score Mason McCoy.
"Finally, something went our way. After that big hit right there, everybody up and down the lineup was hitting the ball."
With Adams on second, Justin Jenkins then squared around to bunt — but pulled back and slapped an RBI single through an out-of-place Purdue defense, handing the Hawkeyes (12-9, 1-1 Big Ten) a 3-1 advantage. The freshman outfielder entered the game in the fifth for Robert Neustrom and Jenkins was an important contributor producing both a game-tying sacrifice fly and some late insurance.
"Every day, you come in and don't know if you're going to play a lot — especially this young," said Jenkins who had the first multi-RBI game of his collegiate career. "But I got my opportunity and tried to make the best of it."
And there was more.
Pinch-hitter Luke Farley followed with a run-scoring double after Tyler Cropley was plunked, and Matt Hoeg delivered the final blow with a sacrifice fly to give Iowa the 5-1 cushion. The Hawkeyes ultimately sent eight to the plate and finally halted some offensive frustration, which dated back to Friday's 2-0 loss and continued in Saturday's early going.
Purdue did bring the tying run to the plate in ninth with one out, loading the bases on a double and two walks. But Shane Ritter followed Zach Daniels' overall strong relief outing (3 2/3 scoreless innings) with more of the same, retiring two Boilermakers (12-9, 1-1) on nine pitches to seal the win.
"That was the best I've seen Shane since he's been here," Iowa coach Rick Heller said.
After making a start last weekend for the injured Nick Gallagher, Ryan Erickson earned his second run through the rotation this season as the Hawkeyes look to replace the injured C.J. Eldred (elbow). Erickson yielded six hits and a run over 4 2/3 frames, staying walk-free with three strikeouts.
But Purdue starter Gareth Stroh kept pace. He scattered eight hits over 5 2/3 innings and surrendered just one run, keeping the Iowa offense tied down once again.
Until the eighth.
"We executed well," Heller said, "and it paid off down the stretch."
Dargan Southard covers preps, recruiting, Iowa and UNI athletics for the Iowa City Press-Citizen, The Des Moines Register and HawkCentral.com. Email him at msouthard@gannett.com or follow him on Twitter at @Dargan_Southard.