Hawkeyes claw back for Sunday win, series victory over Purdue
Dargan Southard
msouthard@gannett.com
IOWA CITY, Ia. — Iowa's ascent up the Big Ten Conference mountain started with a stumble — a late-inning Friday loss that could've dictated how the entire weekend unfolded. But Rick Heller knows the fight his Hawkeyes have, and his black-and-gold bunch delivered another helping of it Sunday afternoon.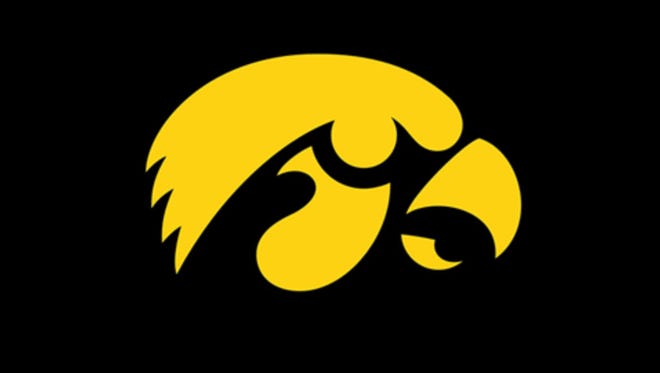 Entrenched in a 2-2 stalemate after its starting pitcher was injured early, Iowa erupted late for another big eighth inning, sending the Hawkeyes to a 7-2 series-clinching win over Purdue at Duane Banks Field. The win marks the fourth straight year that Iowa (13-9, 2-1 Big Ten) has won its conference-opening series.
"I think (this weekend) shows us what we thought coming into the season," Heller said, "that we have a chance to have a really good team if we keep improving every day and getting better.
"And I really feel like we have."
Just one day after a four-run eighth lifted Iowa to a win, the Hawkeyes produced similar success in Sunday's finale. With the bases loaded following two walks and a single, Robert Neustrom pushed Iowa in front, 3-2, with a swinging bunt that Purdue reliever Nick Wojtysiak couldn't field.
Then, the insurance arrived.
Left fielder Ben Norman ripped a two-run single to left, and after a wild pitch moved two into scoring position, freshman Grant Judkins followed suit with another two-run single up the middle. That outburst provided a 7-2 cushion and capped off the offensively challenged weekend with a boom.
"I didn't want to be the guy to let us down," Norman said. "I was really trying to compete up there, and we ended up pulling it off."
The late surge made a winner out of reliever Kyle Shimp (2-0), who tossed two scoreless innings as part of a bullpen that was called on heavily in the series finale. Starter Cole McDonald didn't return after taking a line drive off his left hand/wrist with two outs in the third, but the combination of Drake Robison, Josh Martsching, Shimp and Shane Ritter yielded just six hits and a single run over the next 6 1/3 innings.
The Boilermakers answered Iowa early with single runs in the third and fifth, but Purdue couldn't push through against Martsching in the sixth after putting two in scoring position with one out. Martsching struck the next two hitters out to escape unscathed.
"That was the big play out of the bullpen," Heller said.
Heller, meanwhile, added he "really doesn't know" the extent of McDonald's injury.
"It was on his glove hand," Heller said, "and his glove must've slipped up because it got him on the bone right (where the hand meets the wrist). I was afraid he might've broken the bone, the way he was acting. We'll probably have to get an X-ray if they haven't already taken him to see what happened.
"The good thing is it wasn't on his throwing hand, so even if it is a crack or something, they'll probably be able to manipulate it to where he can play."
One of the few causalities from an otherwise productive Iowa weekend.
"That's the one thing with this team," Heller said, "I'll will tell you, from Game 1 until now, I really feel like we're still making headway up the hill to where we want to go."
Dargan Southard covers preps, recruiting, Iowa and UNI athletics for the Iowa City Press-Citizen, The Des Moines Register and HawkCentral.com. Email him at msouthard@gannett.com or follow him on Twitter at @Dargan_Southard.