Offense sputters as Hawkeyes drop Game 2 to Rutgers
Dargan Southard
msouthard@press-citizen.com
IOWA CITY, Ia. — With the Big Ten Network cameras rolling inside Duane Banks Field for the first time this season, the Hawkeyes delivered a promising start. The starting pitching was there — as was an early run — and Iowa was humming in front of one of its better home crowds.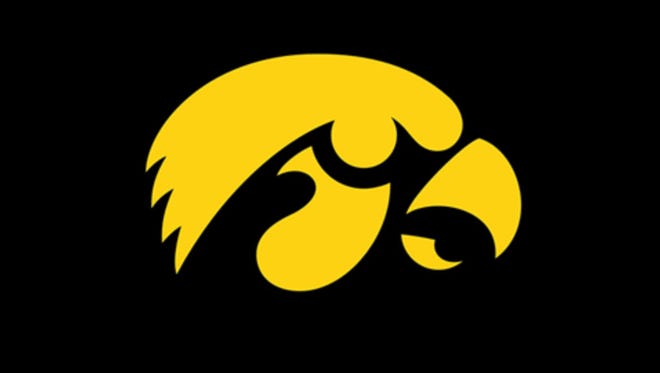 Then the positivity vanished.
Iowa's lack of offensive production in the middle frames overshadowed two Chris Whelan homers, as Rutgers evened the series with a 5-3 win Saturday night in Iowa City. The Hawkeyes (23-14, 6-5 Big Ten Conference) didn't score again until the ninth after Whelan's third-inning solo bomb, going 1-for-9 with runners in scoring position and leaving nine runners on.
"It's extremely frustrating, especially since we got guys on it seemed like almost every inning," said Whelan, who launched a two-run homer in the ninth to bring Iowa within two. "We had guys on first and second a lot, but unfortunately, we just couldn't really get the timely hitting to go.
"Coach talked about clutching up earlier in the week, and we felt a little short in that category today."
Between the fourth and sixth innings, the Hawkeyes put six runners on base — including five in scoring position.
They stranded them all.
Rutgers, meanwhile, finally broke through against southpaw Ryan Erickson, who yielded six hits and four runs (one earned) over six-plus innings. After three spotless frames to start, Erickson ran into trouble in the fourth on a walk and a throwing error of his own on a sacrifice bunt. An RBI groundout and Chris Folinusz's run-scoring single handed the Scarlet Knights a 2-1 advantage.
Rutgers (14-22, 3-5) then tacked on single runs in the fifth, sixth and ninth for its first conference road win this season.
Iowa coach Rick Heller said he'd take Erickson's outing any day. But the 6-foot-3 senior couldn't shake his fourth-inning error that cracked the door open.
"I'm going to look back, and that's going to hurt," Erickson said. "That shouldn't happen. I make that play a hundred times, every time. But I started struggling with just not being able to get ahead in the count. I was kind of losing my changeup in the later innings too, and that kind of hurt.
"But that error I made, that hurts."
Against Erickson's counterpart, Iowa didn't produce much. Rutgers starter Serafino Brito surrendered nine hits but only one run over six innings, using a fastball that Heller said was more impressive than expected.
"I don't know if he just felt really good tonight or if the board was a little hot," Heller said, "but his fastball was much better than advertised and what we were getting in reports and even from what we've seen."
After Saturday's stumble, Iowa certainly doesn't want to waste away a Friday night win. Cole McDonald will again get the start in Sunday's rubber match.
"It's absolutely essential that we win tomorrow," Whelan said. "There's really no way to sugarcoat it."
Dargan Southard covers preps, recruiting, Iowa and UNI athletics for the Iowa City Press-Citizen, The Des Moines Register and HawkCentral.com. Email him at msouthard@gannett.com or follow him on Twitter at @Dargan_Southard.