Iowa tops Dayton to win Hawkeye Challenge
Matt Cozzi
mcozzi@press-citizen.com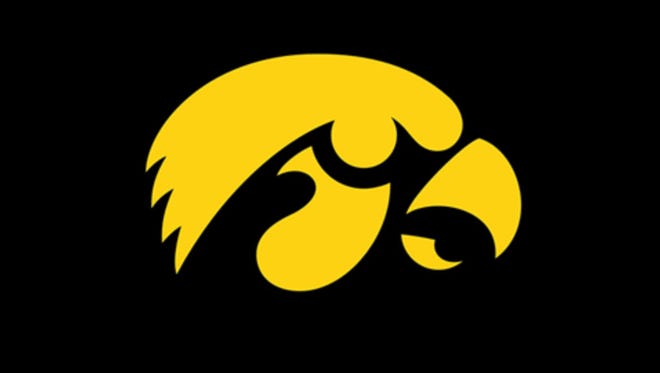 Prior to Saturday, the Iowa women's basketball team hadn't been tested.
Wins over USC Upstate, Robert Morris, and Pepperdine all were by 18 or more points, and the Hawkeyes barely trailed at any stage of all those games.
Well, Iowa passed its first test of the season Saturday night in a 90-83 win over Dayton in the Hawkeye Challenge finale in Carver-Hawkeye Arena.
The Hawkeyes trailed for nearly the entire second half, trailing by as many as 10 with 9:47 remaining. But the Black and Gold chipped away little by little, narrowing the lead to a single point five times in the final seven minutes of the contest. Two Bethany Doolitte free throws gave Iowa an 80-79 lead at the 3:24 mark, and eventually a 90-83 victory.
Four games, four wins.
"We kept our composure and kept our focus," Samantha Logic said. "The hugest thing about that is we all believed we could still win. … No one had a down face, no one had their shoulders down. We kept plugging away."
Early foul trouble depleted the Hawkeyes offensively with starters Ally Disterhoft and Melissa Dixon logging just eight and seven minutes, respectively, in the first half. They took a combined five shots for only four points. But in the final 20 minutes, Disterhoft and Dixon put a charge into the offense, totaling 24 points. Disterhoft finished with 18 points, while Dixon tallied 10.
Three other players scored in double figures. Doolittle led the team with 23 points, Logic recorded her fifth triple-double of her career with 12 points, 11 rebounds, and 10 assists, and Whitney Jennings scored 15 points.
"We want to get up and down the floor," said Iowa head coach Lisa Bluder. "We led the Big Ten in scoring, we led the Big Ten in assists, and we led the Big Ten in field goal percentage. That's our identity, and we're going to continue that. We like to play that way."
Iowa now is 4-0 to begin the season for the second year in a row.
Next up is Northern Iowa for the Hawkeyes' third game in five days. A big comeback win against Dayton helps the outlook for the season, either way.
"This win is huge," Disterhoft said. "It gives us a lot of momentum going into this upcoming week. What you saw out there was Iowa women's basketball. Unselfish play, playing hard until the end. That's what we're known for and that's what we try to do each day."