Iowa women fall 86-52 at No. 7 Louisville
HawkCentral.com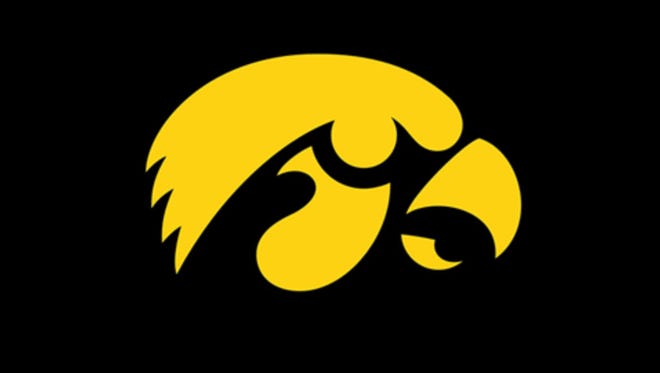 A tough seven-day stretch opened Thursday with a tough-to-stomach outcome for the Iowa women's basketball team.
Seventh-ranked Louisville bolted to a 46-23 halftime lead and cruised to an 86-52 win over No. 22 Iowa in the ACC/Big Ten Challenge at the KFC Yum! Center in Louisville, Ky.
The loss was the second in three games for Iowa (6-2) and was a near replay of Louisville's 83-53 win over the Hawkeyes in the second round of last year's NCAA Tournament.
"I thought we played worse tonight than we did last year in the tournament," Iowa coach Lisa Bluder said. "Our team traditionally does get better as the season goes on, that's kind of one of our trademarks and maybe that is a bad thing in these early-season matchups against good opponents, but our team tends to get better as the year goes on."
Louisville never trailed Thursday as the Cardinals improved to 8-0 on the season.
Just as it did in the NCAA Tournament meeting last March, Louisville took the drama out of Thursday's Top-20 matchup early on.
The Cardinals used a 12-0 run midway through the opening half to turn a five-point lead into a 26-9 advantage.
Iowa never got closer than 15 points the rest of the game.
Louisville limited Iowa to 24 percent shooting in the first half as the Hawkeyes shot a season-worst 30.4 percent for the game.
"Their defense just took us out of it and then we lost our confidence," Bluder said. "A team that has had as much success as we've had and with four veteran starters returning we should not lose our confidence that easily."
Iowa made just 9-of-38 field-goal attempts in the first half and finished 21-of-69 for the game.
The Hawkeyes committed a season-high 20 turnovers on Thursday and finished 1-of-17 from 3-point range.
"Hats off to Louisville," Bluder said. "They came out and they were very physical and they did a great job of defending us."
Bethany Doolittle led Iowa with 12 points and nine rebounds while Ally Disterhoft added nine points and eight rebounds.
Samantha Logic had eight points and eight rebounds and Alexa Kastanek had eight points off the bench.
A 71 percent free-throw shooting team entering Thursday's game the Hawkeyes even struggled at the charity stripe, going 9-of-17.
"Shots just weren't falling for us, we weren't making layups," Bluder said. "We didn't make free throws, we're a good free-throw shooting team and we couldn't even make free throws tonight so that is obviously disappointing."
Louisville had five players in double figures led by Sara Hammond with a game-high 19 points.
Freshman Myisha Hines-Allen added 16 points and seven rebounds for the Cardinals as Louisville shot 53 percent from the floor.
Iowa's challenging stretch continues with a home game on Sunday against 5-1 Colorado and concludes Dec. 11 when the Hawkeyes host Iowa State.
"We'll try to learn from it, you have to, that's the only thing you can do," Bluder said of Thursday's loss. "There is a lot of season left, a lot of games left and this game if it helps us be better in March, then it is worth it."