Breaking down Iowa's first-round matchup with American
Ryan Murken
rmurken@press-citizen.com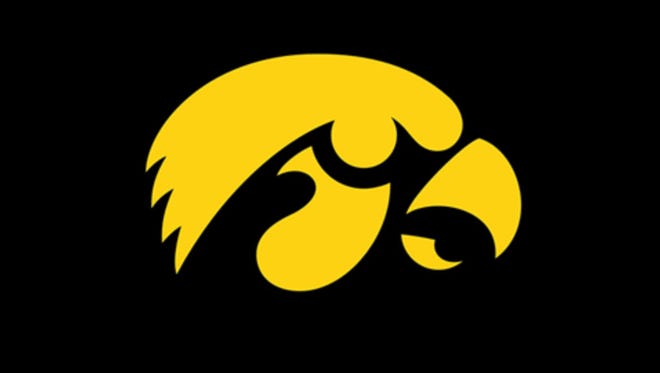 In the postseason, when a loss means the end of the campaign, teams are looking for any possible advantage that can help them stay alive and move on.
Iowa believes it has found a couple of pretty big ones in its NCAA Tournament opener.
The first advantage is playing the first two rounds at Carver-Hawkeye Arena, where Iowa is a perfect 16-0 this season.
Iowa's other decided advantage is in postseason experience.
The third-seeded Hawkeyes will be making their eighth straight NCAA Tournament appearance when they host tournament rookie American (24-8) at 1:30 p.m. on Friday.
American secured its first trip to the big dance when it knocked off Lehigh in the Patriot League Tournament title game.
"It's always tough coming into the tournament as a lower seed and American, this is their first time so they aren't really as experienced in that setting and with that intensity level," Iowa senior Bethany Doolittle said. "So I think we'll have a little bit of an advantage there."
Doolittle is one of three senior starters for the Hawkeyes that will be playing in their fourth NCAA Tournament.
Doolittle, Melissa Dixon and Samantha Logic have all been key contributors on Iowa teams that have won NCAA Tournament games each of the past two season at Carver-Hawkeye Arena.
"I think that experience is going to be huge," Doolittle said. "Especially having hosted here before and having that experience on our home court and having our crowd behind us, I think that will be special for us."
American may be new to the tournament, but the Eagles aren't pushovers.
The school, located in Washington, D.C., won the Patriot League regular-season title by going 16-2 and brings an 11-game winning streak to Iowa City.
American hasn't lost since falling to Holy Cross on Jan. 31
"We are going to have to be ready for them," Logic said. "They are a quality team, anyone still playing at this point is a good team, so we have to be ready on Friday."
Iowa and American share a pair of common opponents, with both teams falling to Maryland but topping Gonzaga.
American lost to Maryland 94-50 on Dec. 12.
American played at the same tournament as Iowa in November in Las Vegas, knocking off Gonzaga 59-56 one day before Iowa defeated the Bulldogs 79-67.
"We actually saw them play a half a game," Iowa coach Lisa Bluder said. "At that point we weren't paying any attention."
Reach Ryan Murken at 319-339-7369 or rmurken@press-citizen.com and follow him on Twitter at @rmmurken.
Scouting the Eagles
BY THE NUMBERS
1.19 - American ranks 19th in the nation in assist-to-turnover ratio. Iowa is eighth at 1.39.
24 - The 24 wins for American are the most in program history.
91.9 - Senior Jen Dumiak ranks fourth in the nation in free-throw percentage at 91.9 percent
.442 - The team field-goal percentage for American ranks in the top 20 nationally.
STARTING LINEUP
G Shaquilla Curtis, 5-9, Sr., (7.7 ppg, 4.8 rpg)
G Jen Dumiak, 5-10, Sr., (16.9 ppg, 6.2 apg)
G Emily Kinneston, 5-8, Fr., (2.9 ppg,1.2 rpg)
F Michelle Holmes, 6-1, Jr., (11 ppg, 6.6 rpg)
F Arron Zimmerman, 6-0, Sr., (10 ppg, 4.6 rpg)
QUICK FACTS
Location: Washington, D.C.
Record: 24-8, 16-2 Patriot League
Tournament Appearances: First
Tournament Record: 0-0
Last Appearance: None
Coach: Megan Gebbia, (2nd season) 45-18 at American, 0-0 in 0 NCAA appearances
OVERVIEW
The Eagles bounced back from a 0-3 start to the season to win the Patriot League regular-season and conference-tournament titles to secure the first NCAA Tournament berth in school history.
American hasn't lost since a 67-61 defeat to Holy Cross on Jan. 31 and brings an 11-game winning streak into the NCAA Tournament.
Senior guard Jen Dumiak has scored the fourth-most points in a season in school history and leads a balanced offense that features three players averaging double figures.
Dumiak was the Patriot League player of the year and is the catalyst for American.
The 5-foot-10 guard averages 16.9 points, 6.2 assists and 5.5 rebounds per game and ranks in the top 15 nationally in both assists per game and assist-to-turnover ratio (2.55).