Iowa women drop another close game to Michigan State
Ryan Murken
rmurken@press-citizen.com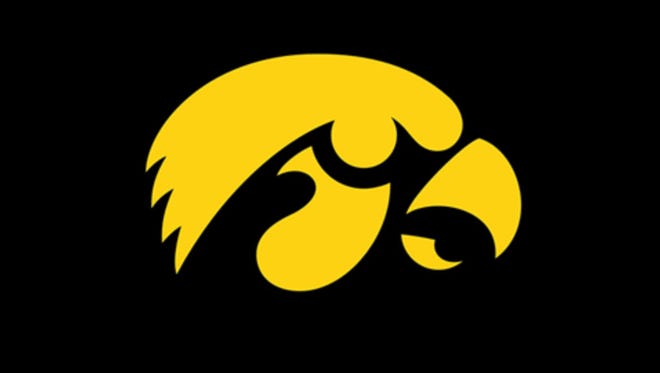 Iowa was close on Sunday.
Close across the final stat sheet, close to a breakthrough win and close to getting back on track.
In the end, close was all the Hawkeyes were left with.
No. 14 Michigan State rallied from a three-point halftime deficit for a 74-69 win over Iowa in front of 6,255 fans at Carver-Hawkeye Arena.
The loss was the second straight for Iowa (15-9, 5-7 Big Ten) and the second this season to the Spartans after Iowa led at halftime.
"It's just frustrating because we are so close, we've been so close for a while," Iowa senior Ally Disterhoft said. "You just have to keep working hard and good things are going to happen eventually if you just keep grinding."
Michigan State (18-5, 9-3) used a 6-0 run to take a 66-59 lead with 3:27 left and held off Iowa down the stretch to cap a wild three-game, five-day run with a win.
The Spartans defeated Michigan at home on Wednesday and lost at Maryland on Friday in a makeup game postponed by snow last month.
Michigan State flew straight to Iowa City from Maryland, arriving at 3 a.m. on Saturday, but still had enough on Sunday to outscore the Hawkeyes 6-2 in the final 34 seconds.
"They were so tired," Michigan State coach Suzy Merchant said of her team. "There was not a lot left in our tank, so just to see them dig a little deeper and find a way, I'm proud of them."
Close has turned into the story of the season for Iowa, which lost for the third time in Big Ten play in a game it led in the second half.
Iowa led by three points at halftime and took a 55-51 lead on a conventional three-point play by Tania Davis with 9:19 to play.
Michigan State responded by scoring the next seven points to take a 58-55 lead and never trailed again.
"I think we are close, we've shown that, we've had leads, we've played with all these teams," Disterhoft said. "We outplayed Michigan State in almost all the statistical categories except points off turnovers and points in the paint. We played a pretty solid game today."
Iowa closed the first half on 10-0 run to take a 32-29 halftime lead.
Chase Coley started the 10-0 spurt that spanned the final 4:12 of the second quarter with a short jumper.
After a Whitney Jennings layup, Disterhoft tied the game at 29 with a 3-pointer.
A driving layup by Davis gave the Hawkeyes their first lead since the opening two minutes at 31-29.
"I thought the last 10 minutes of the second quarter were outstanding," Iowa coach Lisa Bluder said. "We go on a 10-0 run to go in the locker room and we got great momentum going."
The game was close the rest of the way and Iowa had its chances in the final minute.
Iowa had the ball trailing by two, but turned the ball over with 1 minute left.
Megan Gustafson hit one of her two free throws with 34 seconds left to cut the lead to 68-67, but Michigan State hit six straight free throws in the final 23 seconds to secure the win.
"It's a one-possession game with a minute left to go, and things didn't go our way unfortunately," Bluder said. "Too many turnovers at inopportune times."
Aerial Powers had 19 of her game-high 25 points in the second half and led four Michigan State players in double figures.
Powers made eight of her 10 second-half field goal attempts and hit two free throws with 15 seconds left to help secure the win.
"This just shows we are willing to compete every time we step on the floor," Powers said. "This game was pretty hard physically on us but we gutted it out and we pulled out the win."
Disterhoft led Iowa with 17 points and seven rebounds, while Coley and Davis each had 13 points for the Hawkeyes, which host No. 7 Ohio State on Thursday.
"Obviously right now it's frustrating, I don't think anyone is ever satisfied with a loss even if we are with them in every category," Disterhoft said. "We are young and we will take that but we just have to keep working."
Reach Ryan Murken at 319-339-7369 or rmurken@press-citizen.com and follow him on Twitter at @rmmurken.