Iowa women collapse in 2nd half, lose by 20 at Purdue
Matthew Bain
mbain@press-citizen.com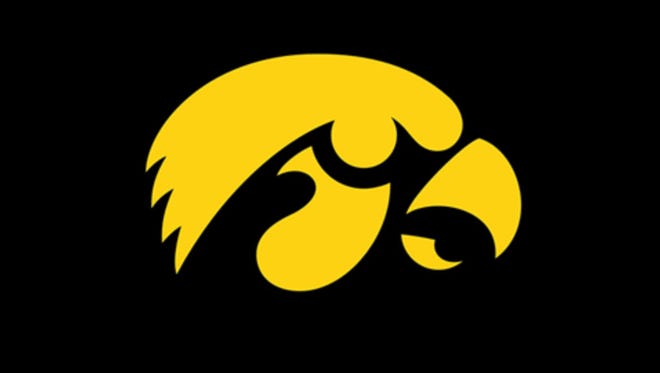 The Iowa Hawkeyes suffered two 20-point losses in Sunday's box score at Purdue.
One in the final: Boilermakers 72, Iowa 52. And one in the third quarter: Boilermakers 25, Iowa 5.
A sure-fire dominant win devolved into a blowout loss as the Hawkeyes got outscored, 47-17, in the second half and watched a lead that was as large as 12 sink down the drain.
"Are we sure these teams didn't switch uniforms at halftime?" Big Ten Network announcer Mike Wolf joked in the third quarter.
Megan Gustafson scored 15 points on 7 of 12 shooting in quarters one and two. And as a team, Iowa scored 19 points off Purdue's 16 first-half turnovers.
In the second half? Just five points and foul trouble for Gustafson. Just five Purdue turnovers.
Iowa led, 35-25, at the break but didn't make a shot for the first 7 minutes, 23 seconds of the third quarter. During that time the Hawkeyes committed three turnovers and four fouls and the Boilermakers outscored them, 18-1, to take a 43-36 lead.
Ashley Morrissette (25), Andreona Keys (15) and Ae'Rianna Harris (14) notched double figures for the Boilermakers.
Gustafson led Iowa with her 20 points and nine rebounds. Makenzie Meyer added 10, with two 3-pointers coming when the game was out of hand in the fourth. Ally Disterhoft, who'd scored 20-plus points her past two games, got blanketed in the second half and finished with nine.
The loss drops Iowa to 16-11 and 7-7 in the Big Ten. It travels to play Indiana this Wednesday.