Seniors lead Iowa women past Wisconsin in regular-season finale
Matthew Bain
mbain@press-citizen.com
IOWA CITY, Ia. — With 5 minutes, 20 seconds left of her regular season Hawkeye career, Alexa Kastanek sought divine intervention.
Iowa trailed 20-loss Wisconsin, 58-56. A defeat here would all but spoil any chance for an at-large berth to the NCAA Tournament. Badger forward Avyanna Young was pushing into the paint, where she'd enjoyed quite a bit of success, as Chase Coley guarded her.
Then Kastanek poked the ball free.
"I was actually praying that they didn't call the foul on that," she said after the game.
Makenzie Meyer screamed for the ball, and Kastanek immediately launched it to her at half court. Meyer ran a 2-on-1 fastbreak with Ally Disterhoft before bouncing a last-second pass to her senior teammate.
Bucket. Foul. Crowd on its feet.
Disterhoft completed the 3-point play at the line. Iowa led, 59-58. It never trailed again, outscoring Wisconsin, 12-3, over the final five minutes for a 71-60 win. The Hawkeyes finish the regular season 17-12 and 8-8 in the Big Ten. They landed the No. 8 seed and will play No. 9 Northwestern Thursday in the Big Ten Tournament.
Not-so-coincidentally, Iowa's seniors keyed that decisive scoring run.
Different paths: The stories of Iowa women's three seniors
"That's the last time on our court," Kastanek said. "I think when you get that sense of pride and you get that back and you kind of get, 'All right, we're going to play for the seniors, we're going to get this win.' It's something special.
"That's what really got that fire under our butts."
Disterhoft ignited the charge with the and-one to go up, 59-58.
On the next possession, Kastanek drained her first 3-pointer of the game — 62-58.
She sunk another after a Wisconsin timeout — 65-58.
A couple minutes later, Disterhoft found Megan Gustafson with a crisp, over-the-top-pass into the paint for an easy bucket — 69-60.
"We did a lot of nice things in that fourth quarter, and just really fitting to see (Kastanek) hit those two 3s," Iowa head coach Lisa Bluder said. "That's just like one of those, again, storybook type of things; your senior comes in, hits a couple of 3s in that fourth quarter and really gives us great life."
Disterhoft finished with 19 points, six rebounds, three blocks and a steal. Kastanek added eight points and three assists.
Gustafson led with her 15th double-double this year, getting 22 points and 14 rebounds.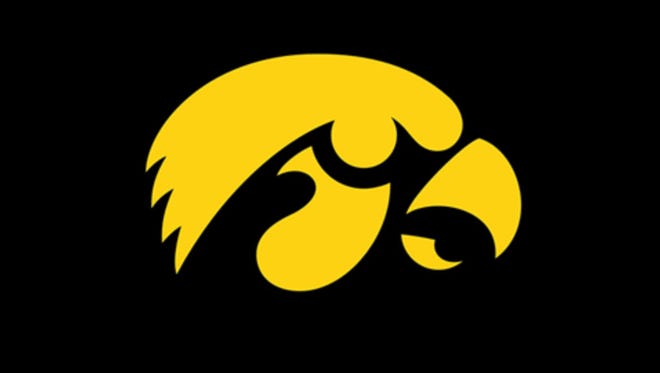 "It's pretty awesome to watch them hit those big shots, especially at the end," the sophomore forward said of her senior teammates. "They've been great leaders when I've been here, for the two years that I've played with them. But throughout their four years here, they've been excellent leaders, and I think tonight that really showed."
Iowa's third senior, Hailey Schneden, checked in with just under a minute to go, much to the delight of the 5,603 people at Carver-Hawkeye Arena.
Senior day celebrations came after the game. Disterhoft had said she didn't know if she'd get outwardly emotional or not.
She did — choking up several times during a speech she gave to the crowd postgame, standing next to her best friends, Kastanek and Schneden.
"I'm embarrassed," Disterhoft laughed later. "It's hard not to get emotional when you're reflecting on the past four years and you're talking about people like your family and your coaches and your teammates, and those are people that you love so much. Those are the people that mean the most to me in the entire world."
Wisconsin led, 52-51, entering the final frame after outscoring Iowa, 21-13, in the third. It matched Iowa in many ways Sunday: points off turnovers (25 to Iowa's 23), second-chance points (15 to 22) and bench points (nine to 13).
But the Hawkeyes won the paint battle, edging Wisconsin, 46-28, inside. That margin was 18-6 in the second half.
Matthew Bain covers preps, recruiting and the Hawkeyes for the Iowa City Press-Citizen, Des Moines Register and HawkCentral. Contact him at mbain@gannett.com and follow him on Twitter @MatthewBain_.