Hawks confirm Cera as fifth verbal commitment this month
Ryan Murken
rmurken@press-citizen.com
The Iowa women's basketball team is 0-0 this season but the recruiting victories continue to pile up for the Hawkeyes.
Iowa reeled in another verbal commitment from a highly sought after prep prospect on Sunday as Mukwonago, Wis. junior Bre Cera pledged to the Hawkeyes.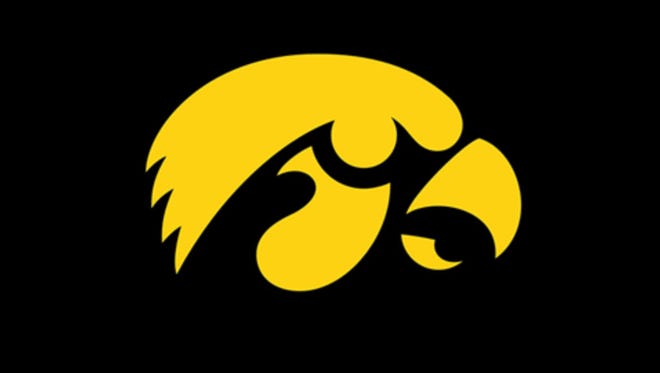 She confirmed her commitment on Twitter Sunday evening posting "Excited to say I'm officially a future Hawkeye thanks to everyone who helped me along the way."
Cera's commitment continues a wildly successful recruiting stretch for the Hawkeyes who have received verbal commitments from five players in the last month.
Rated as the 11th best guard in the class of 2016 by ESPN Hoopgurlz the 5-foot-10 Cera is the Hawkeyes' third known verbal commitment for 2016.
Cera joins a pair of Iowa prep standouts in the Hawkeyes 2016 class in Mason City guard Makenzie Meyer and Cedar Rapids Jefferson prep Amanda Ollinger.
Ollinger, rated as the 30th best player in the 2016 Class, verbally committed to Iowa earlier this month.
The Hawkeyes have four commitments for the Class of 2015 as Cera joins Ollinger, Meyer and Goodrich, Mich. guard Alexis Sevillian.
Cera originally committed to Wisconsin-Green Bay but reopened her recruitment last summer and built an impressive list of suitors.
The junior guard had offers from Big Ten programs Illinois, Michigan State, Minnesota and Wisconsin, along with Missouri, Vanderbilt, Virginian, Marquette, DePaul and Iowa State.
Eventually Cera settled on Iowa.
Cera averaged 13.6 points, 3.7 rebounds and 2.4 assists per game as a sophomore while leading her high school team to the Division 1 state tournament for the second year in a row.
Cera is a product of the same AAU program that produced Iowa seniors Melissa Dixon and Samantha Logic.
Iowa is coming off a season in which it tied for the second most wins in program history with 27.
The Hawkeyes went 27-9 and advanced to the NCAA tournament for the Big Ten best seventh consecutive season where they reached the second round.
Reach Ryan Murken at 339-7369 or rmurken@press-citizen.com.
Iowa Women's Basketball Verbal Commitments
2015
Tania Davis, 5-4, G, Grand Blanc, Mich. (Goodrich H.S)
Hannah Stewart, 6-2, F, Minot, N.D. (Bishop Ryan H.S.)
Tagyn Larson, 6-2, F, Sioux Falls, S.D. (Roosevelt H.S.)
Megan Gustafson, 6-3, P, Port Wing, Wis. (South Shore H.S.)
2016
Makenzie Meyer, 5-10, G, Mason City (Mason City H.S)
Alexis Sevillian, 5-6, G, Grand Blanc, Mich. (Goodrich H.S)
Amanda Ollinger, 6-2, F, Cedar Rapids (Jefferson H.S.)
Bre Cera, 5-10, G, Mukwonago, Wis. (Mukwonago H.S.)