Sioux City East product makes walk-on leap to Iowa
Andy Hamilton
ahamilton@dmreg.com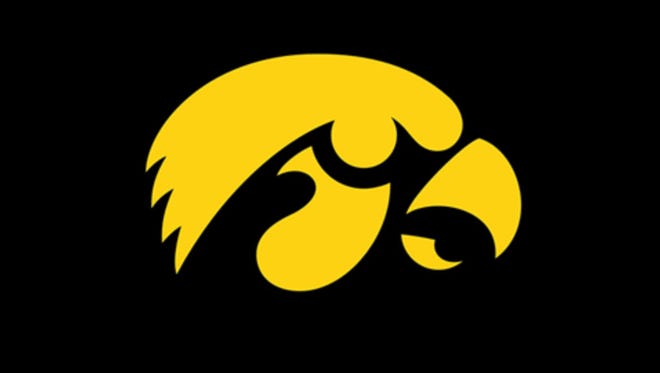 Ronald Nash is leaving a football program where he regularly contributed for a place where there's no guarantee of playing time or scholarship money, so his decision to walk on at Iowa comes with a bit of risk attached.
But this is a move Nash has been wanting to make since his junior year at Sioux City East.
"I just didn't have the opportunity coming out of high school," Nash said Tuesday after accepting an offer to join the Hawkeyes this fall as a preferred walk-on. "But coming to Iowa Western gave me that opportunity."
Nash caught 63 passes as a senior at Sioux City East, including 21 in a game against Urbandale. He held scholarship offers from Wyoming, Army, South Dakota, South Dakota State and Northwest Missouri State before signing with Northern Iowa.
His decision to pick the Panthers came roughly two months after his mother passed away following a bout with skin cancer.
"I wasn't in the right state of mind, and I chose UNI because they had been recruiting me since the beginning and I would say it was the safe decision," Nash said. "But after signing day I realized that wasn't the decision for me and it didn't feel right and sit right, so my only option was to come to Iowa Western."
Nash caught 28 passes for 340 yards and three touchdowns last fall as a freshman at Iowa Western. The 6-foot-2, 208-pound receiver said he's on course to graduate from the school at the end of this semester, which would set him up to have three years of eligibility, plus a redshirt, at Iowa.
"I could've came back and played another year and had a better chance of earning a scholarship," he said. "But I wanted to get to Iowa and get in the system, learn the system, get to know everyone, get a year in with the strength coaches and develop my body."