Iowa reels in top in-state offensive lineman Tristan Wirfs
Andy Hamilton
ahamilton@dmreg.com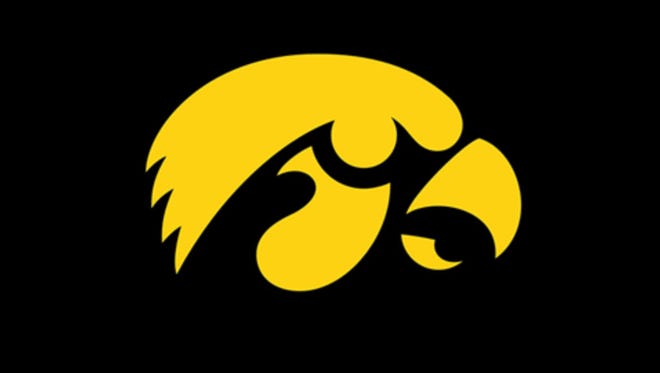 Tristan Wirfs thought he might find a college football program beyond state borders that he'd find appealing enough to complicate what seemed like a slam-dunk decision.
The Mount Vernon offensive tackle liked Iowa, and the Hawkeyes liked Wirfs, but the 6-foot-5, 280-pound junior also wanted to see what else was out there.
Turns out the further he got away from home, the more he liked the looks of his own backyard.
"I went on a visit (two weekends ago) to Michigan State and I went up there thinking it was going to blow my mind and I was going to have a tough decision to make, but I didn't really like it," Wirfs said Monday night after committing to the Hawkeyes. "I went up there with my mom and my uncle and on the way home I was thinking about it and I was thinking Iowa is the place I want to be, it feels like home to me."
Wirfs picked the Hawkeyes over a scholarship offer from Iowa State. He said he was also receiving interest from Michigan, Michigan State, Minnnesota, Mississippi State, Notre Dame, Nebraska, Kansas State, Purdue and Vanderbilt. He's the third junior to commit to Iowa's 2017 class, joining North Fayette Valley defensive tackle Juan Harris and Madrid defensive lineman Coy Kirkpatrick.
Unlike Kirkpatrick, who scooped up a scholarship to Iowa less than 24 hours after the Hawkeyes offered this summer, Wirfs took his time to explore his options.
"I think that was the right decision," he said. "If I didn't, then I'd still be wondering what else was out there. After seeing what else was out there, I realized Iowa was where I wanted to be, it's home, it's where I belong."
Wirfs anchored the offensive line for a Mount Vernon team that reached the Class 2A title game. He's also a state discus champion, a state qualifier in wrestling and a member of the Register's first Iowa Eight football squad.
Iowa Eight football: Mount Vernon's Tristan Wirfs
He's ranked by Rivals.com as a three-star prospect and the No. 3 player in a deep 2017 in-state class. Scout.com gave Wirfs a four-star rating and rated him the top junior in the state.
"He's a very naturally-athletic kid at that size, very accomplished in track and field as well, which we've seen correlates very well to offensive line success at the next level," Scout.com Midwest analyst Allen Trieu said during the summer. "Then he goes to (Iowa and Iowa State) camps and gets offered at both of those camps, so he's performing well in front of coaches as well."