Balanced offense an underlying key to Iowa's success
Jon Miller
Special for Hawk Central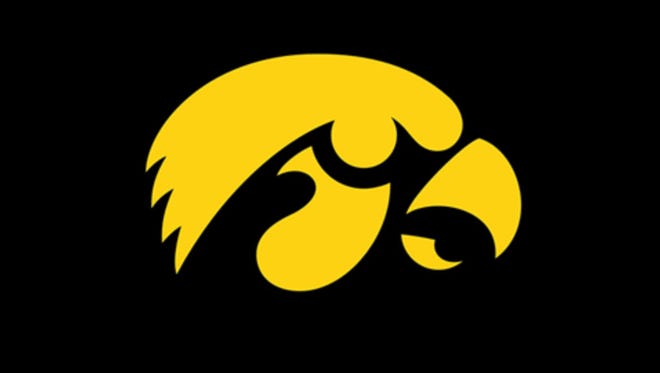 There are several ways to gain yards and score points in college football.
Some offenses run spread attacks, some try to press the tempo, some try to smash the ball on the ground, and so on.
At Iowa, Kirk Ferentz's best teams have a few common traits. I wrote about the common defensive threads of Ferentz's best teams last week, but there is another that jumps out at you when you pore over the numbers: balanced offenses.
More often than not, Ferentz-era offenses have been middle-of-the-road at best as it relates to yards and scoring. This has been a program founded on getting the job done in the trenches, a defense that forces teams to put together multiple, long-play drives to score against them and an offense that tries to stay out of its own way.
By and large, we're talking about an NFL mentality; play by the numbers, play it safe, win the turnover battle and you'll win more often than not.
Beathard can be special, but future bright for other QBs
While many folks (myself included) have criticized Iowa's offense for being "too predictable" through the years, you cannot ignore its brutal beauty when it achieves near-perfect balance. I view this as when your rushing and passing yardage totals are within 150 yards of one another.
They have done that more than you might think, including this year, and in most of the best Ferentz-era seasons. Let's begin with the three teams I consider to be the best of the Ferentz era at Iowa: 2002, 2008 and 2015.
2002: This was probably the most dangerous offense in Iowa history because you didn't know where the haymaker was going to come from. Teams had to sell out to stop Iowa's rushing attack that was powered by the best offensive line in school history. To that end, the 2002 offense ran for 2,784 yards and threw for 2,734 yards. This is the pinnacle of offensive nirvana, within 50 yards of being perfectly balanced. I still believe quarterback Brad Banks threw more passes to wide-open receivers than any other quarterback I can recall, because if you didn't stop Iowa's running game that year, you were dead. But the passing attack was just as potent and the balance was as close to perfect as you will see through 13 games. Through nine games in 2002, Iowa had achieved perfect balance; 1,925 yards rushing and passing.
2008: During the 2009 season, I wrote about my belief that the 2008 Iowa football roster would have more players drafted by the NFL than any roster in school history. To make that claim, you take a roster and the five recruiting classes that comprise it, then add up the numbers after the youngest class has graduated. Prior to that time, the 1985 Iowa roster had the top mark at 21. The 2008 roster wound up living up to my prediction, seeing 23 players get the call from the NFL. That team had a great defense, but it also achieved fantastic balance on offense. They ran for 2,453 yards and threw for 2,362 yards, inside of 100 yards of perfect balance.
2015: This year's Iowa offense was incredibly balanced through nine games, having tallied 1,845 yards rushing and 1,863 yards passing. The Hawkeyes ran into two top-10 rushing defenses during their past two games (No. 9 Nebraska and No. 8 Michigan State)  and that has tilted the numbers in favor of the passing side of things, but this crew is still inside the 150-yard range. Through 13 games, they have rushed for 2,496 yards and thrown for 2,623 yards.
Unlikely Hawkeye roommates form lasting bond
They've had three different running backs run for 195 or more yards in a game and have three different running backs with at least seven touchdowns. These are not run-of-the-mill production numbers, by the way. They are the first FSB team to have three different backs with at least 195 yards in a game since LSU in 1997. They had seven different players catch passes of at least 32 yards or longer, and quarterback C.J. Beathard only threw four interceptions all season. This is balance.
There was just one other Ferentz-era team that achieved balance on offense inside that 150-yard margin; the 2003 Iowa team that won 10 games had a 146-yard difference between their rushing and passing totals.
Just to show you how rare this is, here are the Hayden Fry Iowa teams who had balance inside the 150-yard margin:
1996: 34-yard margin: 2,154 yards rushing and 2,120 passing
That's it.
Like father, like son? Brian Ferentz making his own name in coaching ranks
None of this is to say you can't have a good Big Ten football team without such balance, but the numbers, and the success Iowa has had in the years where it's been extremely balanced, are hard to argue with and provide a very good indicator of how high the Hawkeyes can fly.
If you look ahead constantly, like I do, the 2016 Hawkeyes sure have the makings of a team that could be very balanced once again.