Hayden Fry's Last Hawkeyes: Inside that final season and the lessons that remain for 1998 team
Mark Emmert
Hawk Central
The flight from Minneapolis to Iowa City was filled with anguish and regret for the Iowa football team on Nov. 21, 1998.
That feeling has only gotten worse with the passage of time.
The Gophers drubbed the Hawkeyes 49-7 that day, a fifth consecutive loss that left Iowa with a 3-8 record that would have been impossible to fathom just four months earlier.
Unbeknownst to the players on that hushed airplane, though, was that the game also marked the end of a glorious era in Iowa football history. Coach Hayden Fry, who had quietly battled health issues throughout the season, would soon announce his retirement after 20 years in which he resurrected the program and endeared himself to a generation of fans and players with his homespun humor and one-of-a-kind wardrobe.
"I'd like to change that last game against Minnesota," former Hawkeye safety Matt Bowen says, the pain evident in his voice. "If I could go back and say, 'Look, in Hayden Fry's last game, we got him the 'W' and got to bring home Floyd (of Rosedale) on top of it.' I would have loved to be on that plane with that trophy and allow Coach Fry to take that trophy with him when he left."
Some sports teams are remembered for glorious speeches that stir up improbable championships. Those stories are easy to tell. The movies are full of them.
This one's about a group of players and coaches that fought their way through a fall full of bad omens 20 years ago and emerged, they say, as wiser men for it. This was Hayden Fry's Last Team.
For worse, and for better.
"We certainly didn't want to send Coach out on that type of season," says Jared DeVries, a defensive tackle who was a team captain in 1998. "But each and every player poured their heart into every play. I'm sure he was proud of our efforts, just disappointed in the results."
High expectations: 'I thought for sure we were a bowl team'
The word most widely applied to the 1997 Hawkeyes is "underachievers." The offense featured dynamic playmakers Tavian Banks and Tim Dwight and Iowa averaged 55 points per game in running to a 4-0 start. The Hawkeyes were ranked eighth in the nation at that point.
Five losses in eight games followed, culminating with a 17-7 setback against Arizona State in the Sun Bowl. That was on Dec. 31. Not playing on New Year's Day still rankles the players on that squad.
Banks and Dwight were gone the next year, but everyone involved felt there was plenty of talent left behind for Iowa to improve on that 7-5 record.
"You look at our roster, there's a lot of pieces there. You feel like, 'Man, if these are all put together correctly, we're going to be pretty good,'" says Jason Baker, the Hawkeyes' punter in 1998.
Adds Bowen: "I thought for sure we were a bowl team and then after that we'll see what happens. I'm not saying we were going to be 12-0 …"
Tragedy hit the Hawkeyes before they even got to training camp. Randy Reiners, who was in line to be the team's starting quarterback, lost his beloved older sister, Natalie, four days before practices began Aug. 13. A blood clot in her leg became lodged in her heart during a recreational softball game. Natalie Reiners was 25 when she died.
"It was just a tough, tough beginning," says Chuck Long, who was in his first season coaching Iowa's quarterbacks in 1998. "We just never seemed to recover. People don't realize how tough that was, just watching all of that unfold."
There was more.
Fry, at age 69, was undergoing radiation treatments for prostate cancer. Defensive coordinator Bobby Elliott was getting chemotherapy to battle a blood disorder.
Neither coach made their conditions public.
But Long, who knew both well, could tell something was amiss.
"They certainly didn't have the energy like they did in years past. I know we as a staff felt it," he says. "I remember Bobby Elliott that year, he wouldn't even come out for the pregame warmup some games. He would be inside resting."
More classic Hawkeye coverage:
An early-season loss to rival Iowa State sets a bad tone 
Members of the 1998 Hawkeyes provide different answers when asked which loss that year was the most devastating.
Iowa trounced Central Michigan as expected, 38-0, in the opener. Then Iowa State came to Kinnick Stadium and pulled off a sobering 27-9 upset, snapping a string of 15 consecutive Hawkeye wins in the rivalry.
"That was a really bad day," says Reiners, who was battling a knee injury he suffered in the Central Michigan game. "It was the first time we ever got manhandled."
The loss was so shocking that Fry decided to reverse course with heralded freshman linebacker Aaron Kampman. He pulled the redshirt off of Kampman and hustled him onto the field for the duration of the season.
"We were looking for ways to get better and get wins," Kampman says. "Coach Elliott blitzed me all the time. I ended up having six sacks."
The Hawkeyes split their next four games, falling at Arizona and at home to Michigan, both ranked teams. They won handily at Illinois and squeaked out a 26-24 home win over Northwestern in Reiners' finest performance.
That was the last of Fry's 143 victories at Iowa, a record he now shares with his successor, Kirk Ferentz.
The Hawkeyes fell 14-7 at Indiana, a game they felt they controlled. They were not competitive again that season. Wisconsin shut them out in Kinnick the next week.
Then came a visit to Purdue, led by quarterback Drew Brees.
"Brees just shredded us. He ripped us apart," Long says of that 36-14 loss. "I think that was the downfall that year."
The game was played on Halloween. Bowen remembers a flight home that was anything but festive.
"That was a game when I said, 'We can play better football than that. I know we can.'" Bowen says. "We weren't ready to play with the elite players. That game sticks out to me."
Losses to Ohio State and Minnesota concluded the miserable season. It would have been quickly forgotten if not for what followed.
Kampman had started to get an inkling that all was not right with his head coach.
"Toward the end of the season, the Daily Iowan (the student newspaper) had a picture of Coach Fry walking up the stairs of the old football complex. His back was turned to the camera, and he just looked tired. And I remember looking at that picture and being like, 'Wow. Changes are coming,'" Kampman says.
Fry's big announcement: 'Bowing out after a losing year is hard' 
Fry announced his retirement Nov. 22. There was a ceremony at Carver-Hawkeye Arena.
His players say they were shocked by the sudden finality of things. It was no surprise to Long, who was a star quarterback for Fry's Hawkeyes in the 1980s.
"A lot of people hang on, right? He just realized he couldn't do it anymore. He may have tried to come back for one more year and say, 'I don't want to go out like this.'" Long says. "To his credit, he didn't do that. He bowed out, and bowing out after a losing year is hard. That's the last taste of it.
"It never ends like you want it to end. The 1998s happen more often than not. How many coaches actually go out on top? It's very few, maybe 10 percent, are smart enough to do that. Most of them go out on the bottom."
Iowa hadn't had a winning season in 18 years when Fry arrived in 1979. He won three Big Ten Conference championships, six bowl games, and was inducted into the College Football Hall of Fame in 2003. His legacy is as sturdy as the bronze statue of him that now greets visitors in Coralville.
A losing final season certainly doesn't change that, in the minds of his former players or his legion of fans.
"He's an iconic figure in college football. And for me to tell people I played for Hayden Fry, it makes me smile," Bowen says. "I know it's not a cool answer but it just does. Because I think he's one of the greatest ever."
Fry, now 89, retired to his native Texas. He is honored every year on the eve of the Hawkeyes' season opener at "FryFest." He was last in town in 2016 and will be unable to make it to Saturday's game against Northern Illinois, when Ferentz will get his first shot at eclipsing Fry's victory mark..
Why they loved Fry: 'He was the father figure of the team'
Fry's former players would certainly love to see him. Those reunions, increasingly rare, are full of high spirits. Reiners says he's amused every time his onetime teammates gather because they inevitably, and unconsciously, start sounding like their former coach, mimicking his cadence and unique phraseology.
Fry's players felt hand-picked by the larger-than-life coach to be a part of the Hawkeye family.
"I always felt Coach Fry was the father figure of the team," Devries says. "He would provide humor and direction when needed."
LeVar Woods recalls growing up in northwest Iowa watching Fry commanding the Hawkeye sideline in getups that included dark glasses and white pants and an assortment of hats. He was a striking figure, and Woods, now an assistant coach for the Hawkeyes, was eager to play for him.
So when Fry came to West Lyon High school, even Woods' grandparents wanted to be on hand to greet him.
"He's a character, almost, a fictional character," Woods says. "So then to actually meet him in person, it was a different experience."
Woods did play on that 1998 team. And his experience with Fry was common.
Bowen laughs when he talks about Fry showing up at his suburban Chicago home wearing cowboy boots. They had a Hawkeye on them. With a rose in its mouth.
"There was something that told me I would be taken care of," Bowen says.
Reiners will never forget what Fry said on a trip to Fort Dodge.
"He told me our high school team was like the Texas State Fair. I think we ran the ball once. We had six wideouts. We were getting after it," he says.
Reiners was sold.
Baker grew up in northern Indiana and had no real reason to consider playing football at Iowa, not with Notre Dame and a handful of Big Ten teams in much closer proximity.
Fry impressed him with his casual approach to recruiting, a contrast to coaches who would press for an immediate commitment.
"He said, 'Hey, look, I've got a scholarship for you and I'm going to put this scholarship in a box and I'm going to stick it on a shelf in my office. That scholarship is going to sit there and wait for you to decide,'" Baker says. "The amount of humility that he had in the recruiting process was great."
Baker remembers staring at his phone, hanging up, talking things over with his father for about 30 minutes, then accepting Fry's offer.
They all made their way to Iowa City in time to be part of Fry's last team. Things didn't work out on the field. But the experience only made the players closer.
"That team had a unique sense of family," Kampman says. "Toward the end, you were faced with fight or flight. You just had to come together."
The hard lesson of 1998: 'That made me a stronger person'
They carry the lessons learned from 1998 to this day.
"There wasn't an ounce of fold in anybody, which is kind of cool. We probably didn't look great on paper. No guy looked at it that way," says Baker, who got plenty of opportunities to punt that year and later played in the NFL, like most people interviewed for this story. "I remember guys just played and they played and they played. And it sucked on Sunday and Monday, but you turned the page and got ready for the next one. I'm pretty sure that those are the types of things that served those guys a lot in later years."
Reiners still lives in the Iowa City area, where he spends his spare time coaching his 12-year-old daughter's softball team.
He has a message for the girls when their spirits are sagging.
"You've got to keep your head up," Reiners tells them, "because I got booed in front of 69,999 fans and the one that wasn't (booing) was my mom."
DeVries was the team's lone all-American in 1998. He went on to a 10-year career with the Detroit Lions before returning to Iowa, where he coaches the Clear Lake High School football team. His son, Jaylen, is the star quarterback.
"I always took the responsibility for the losses," he says of 1998. "I was always the one trying to look at what I could do better first and not place blame on others, and I think that made me a stronger player, a stronger person."
DeVries pauses.
"It turns out that I had to do a lot of that in my career."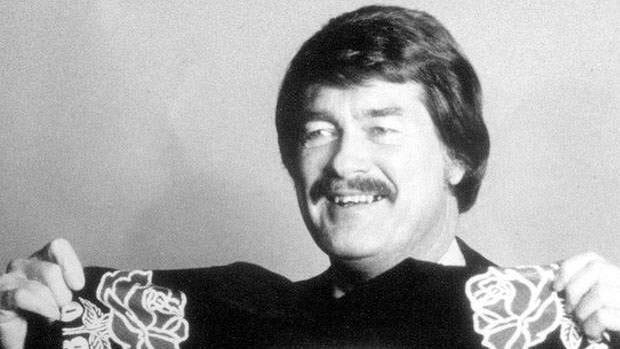 Epilogue: A cherished act of kindness from the old coach 
Every former Fry player has a favorite story about the coach. Many of them center around his amazing ability to summon personal details about the person he is speaking to.
For Kampman, it's the way Fry always remembers the names of his parents, mentioning them every time they talk.
"I didn't sense it was contrived," Kampman says. "I think he just understood that when you care about a player, he'll respond to you."
Bowen was startled one day when he was leaving the Hawkeyes' weight room during a game week. Fry stopped him with a puzzled look.
"Matt, do they still have those street signs in Glen Ellyn?" Fry asked, referring to the quaint posts that bear the names of the streets in his hometown.
"It was his way of reminding you that he's thinking of you. And I thought it was the coolest thing ever," Bowen says. "I mean, how many times has Hayden Fry been in Glen Ellyn, Illinois?"
But Baker has a story that can top them all.
In 1999, his sister, Catherine, was diagnosed with a brain tumor. This was a year after Fry's retirement, and he certainly had his hands full with his own health problems.
But Fry sent Catherine a handwritten letter of encouragement. It's become a cherished possession. She survived the tumor. She's getting married next month.
"How many thousands of sisters and brothers of his players are out there?" Baker wonders in a tone of astonishment. "He's got his own real world that's happening to him. Who does that?"
Hayden Fry.