Iowa gymnastics will be a host in the NCAA Regionals
Matt Cozzi
mcozzi@press-citizen.com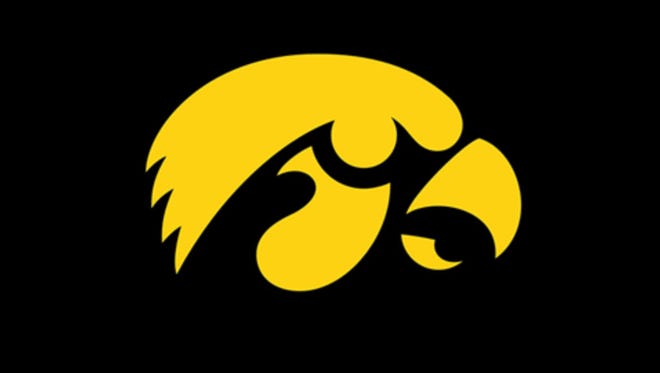 The last time the Iowa women's gymnastics team competed at home was about a month ago. The next time they will be home will not only be a welcome change, it will bring higher stakes with it.
Iowa learned Monday of their berth in the NCAA Regionals, where it will also be one of six host sites around the country. Regional play begins at 4 p.m. April 2 at Carver-Hawkeye Arena. The field of 36 teams was determined by regional qualifying scores and a selection committee. The top two teams, along with each individual event winner from each regional, will advance to the national championships April 15-16 in Fort Worth, Texas.
Iowa is a host school for the first time since 2009.
"We've been on the road for the past four weeks," Iowa coach Larissa Libby said Monday. "It's been a hard last four weeks for us, so being home will be nice. We can control how we sleep, how we eat, when we go to the arena. Everything will be going back to normal. There's nothing that we'll have to fight in terms of timing. We can go back to what we've always done all year. We're a better team when we're systematic. We have a systematic approach to everything we do. When we get out of that comfort zone, it makes it hard for us."
The 19th-ranked Hawkeyes are in a regional with No. 1 Oklahoma, No. 12 Nebraska, No. 13 Arkansas, Central Michigan and Kent State.
Libby's club placed fifth at the Big Ten Championships last weekend and went 7-2 in dual meets this season. Seniors Alie Glover and Johanny Sotillo, juniors Mollie Drenth and Angel Metcalf, sophomore Melissa Zurawski, and freshman Misty-Jade Carlson highlight the roster for the Hawkeyes.
"We worked hard all preseason, but started off struggling a little bit," Glover said. "That was a wake-up call for us. We got in the gym, worked hard, worked on our consistency, worked on our chemistry as a team. That helped us in the long run."
Unlike tournament action in other sports, Iowa won't size up its opponents prior to competing.
"We know who's coming here, but we never focus on the other teams," Glover said. "We're very much a team that likes to stay in our own bubble and focus on us. We go out on the floor, focus on warm-ups, then we let warm-ups go and start over on every event that comes our way. That way it's easier to deal with mistakes that may happen, stay focused, and remain on the same page."
Since the Hawkeyes' last home meet on Feb. 20, they have been at a tournament in Denver, across the state in Ames for a meet against Iowa State, and then at the Big Five Meet in University Park, Pa., and the Big Ten Championships in Lincoln, Neb.
Thousands of miles later, they're back home — where Iowa went 4-1 in dual meets at Carver.
"Everything doesn't have to change for a championship," Libby said. "It shouldn't change. Mentally, it should not change. Physically, we're a little tired, but that's where the edge comes in being at home. It's your arena, it's your crowd. The fans at Iowa are unbelievable. That's what gets you going. To not have our crowd for four weeks was difficult, so to come back home to them will be amazing."