Iowa defeats SDSU, but Tom Brands wants improvement
Matt Cozzi
mcozzi@press-citizen.com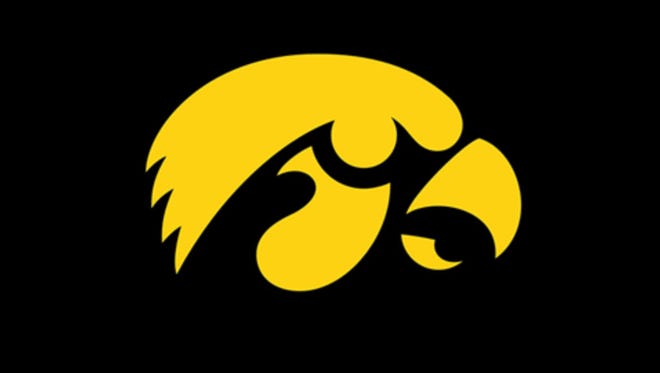 The Iowa wrestling team is on a tear to begin the 2015-16 season, and that continued Friday night in a 28-15 win over South Dakota State in Carver-Hawkeye Arena.
No. 2 Iowa (7-0) controlled the tempo of most matches, accumulating points in a variety of ways and quelling any chance of an upset effort by the Jackrabbits (1-5).
"This is a team that came in and we knew what they were going to be about," Iowa coach Tom Brands said. "If you were going to grade us on how we opposed our style against their style, we probably don't get a very good grade. I don't know what the reasons for that are, but we need to get ready to go."
The win to open December comes after a 6-0 November — the most wins in a month for the program since 2009-10 — and with the Hawkeyes boasting six wrestlers in the top 10 and five in the top five, more than any other school in the nation.
Five of those grapplers recorded victories Friday: No. 2 Thomas Gilman (125) , No. 2 Cory Clark (133), No. 1 Brandon Sorensen (149), No. 3 Alex Meyer (174), and No. 8 Sammy Brooks (184). No. 4 Nathan Burak (197) didn't wrestle due to an undisclosed injury.
Brooks took a shot early in his match and that ultimately resulted in a pin only 43 seconds into the first period.
That was a contrast to three of the matches in which South Dakota State prevailed, all by decision. The Jackrabbits also won one match by forfeit, while Iowa's Sam Stoll won by disqualification at heavyweight.
"The big thing is the speed of wrestling," Brooks said. "That doesn't mean that they're not wrestling hard or wrestling fast, I think it's just time in between action. If there's less time in between scrambles and flurries, that goes in our favor. Some guys can do a better job at that, and it doesn't matter if you're on your feet or on bottom or on top. That will open up the match. It might not open it up on the scoreboard, but it will just for breaking the guy's position and getting the guy tired."
With several stalling calls throughout the match, there was tension between both clubs at times.
Towards the end of the meet, the Iowa coaches and South Dakota State coaches exchanged words across the mat — mostly initiated by Chris Bono, who is in his fourth year at the helm of South Dakota State.
"Chris Bono, I would consider him a friend of mine off the mat," Brands said. "He's a fiery competitor. We're fiery competitors. There's a lot of history there, but I have a lot of respect for him as well. But I'm not going to let guys tell us that's how you win matches and then not retaliate. Five stalling calls will get you thrown out of a bout, and that's how you win matches. A little bit of chippiness there, but nothing wrong with a little chippiness amongst friends."
As good as Iowa is at spots where ranked wrestlers are slotted in, the Hawkeyes lack in the middle weights. With Big Ten action upcoming — Iowa is at Rutgers Dec. 10 — there is little time to continue lacking at certain spots.
Brands noted the Hawkeyes' penchant to hold back occasionally.
"You can't be like Peter Pan," Brands said. "You can't have cement blocks on your feet. You have to be like Muhammad Ali. He'd go right around you and hit you in the back of the head, then he'd be out in front of you and hit you in the back of the head again when you turned to see where he was hitting you in the back of the head.
"We have guys who wrestle that way, but for some reason, a little bit heavy footed tonight. We need to improve."
Iowa 28, South Dakota State 15
125 – No. 2 Tomas Gilman (I) pinned Kahlen Morris 1:34; 133 – No. 2 Cory Clark (I) dec. No. 15 Bryce Simms 4-1; 141 – Seth Gross (SDSU) dec. Logan Ryan 3-2; 149 – No. 1 Brandon Sorensen (I) maj. dec. Alex Kocer 8-0: 157 – No. 6 Cody Pack  (SDSU) dec. Edwin Cooper Jr. 6-5; 165 – No. 20 Luke Silverberg (SDSU) dec. Burke Paddock 4-2; 174 – No. 3 Alex Meyer (I) dec. David Kocer 5-2; 184 – No. 8 Sammy Brooks (I) pinned Brady Ayers 0:43; 197 – No. 12 Nate Rotert (SDSU) won by forfeit; 285 – Sam Stoll (I) won by DQ over Alex Macki.