No. 4 Iowa wrestling slams No. 10 Minnesota
Register News Services
Hawkeye wrestling won seven of its 10 matches to secure a conference win over No. 10 Minnesota on Sunday.
No. 4 Iowa won its 21st consecutive Big Ten road dual, 27-11, thanks to a 23-9 advantage in takedowns and a 19-0 lead at intermission.
The biggest surprise of the early action was No. 22 Joey Gunther's 5-2 win over No. 10 Nick Wanzek in a 165-pound contest.
"We need to keep bringing him along," head coach Tom Brands told the university's athletic department. "Gunther has been doing a good job, but he can open it up a little bit more and build leads. He can be more aggressive because he does have good shots."
The redshirt freshman reflected on the victory.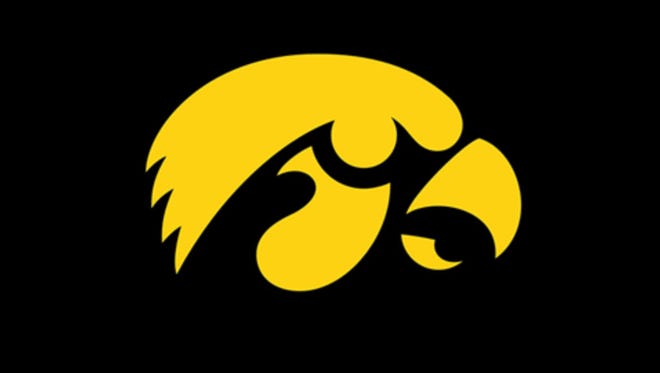 "It was a nice win to get moving forward, getting those ranked wins under my belt," Gunther said. "I still want to be the best and beat the best, so it feels good."
No. 2 Michael Kemerer (157) picked up his fourth win over a top-10 opponent with a 13-5 decision over Minnesota's 13th-ranked Jake Short.
No. 3 Brandon Sorensen (149), No. 12 Alex Meyer (174) and No. 4 Sammy Brooks (184) also nabbed Hawkeye wins before the break.
The Gophers won the 197- and 285-pound matches after intermission. But Iowa's top-ranked 125-pounder Thomas Gilman stopped the streak by pinning sixth-ranked Ethan Lizak.
"I listed to a podcast the other day," Gilman told university athletics. "It was military oriented and the first thing it talked about was when you're in a firefight and casualties are occurring, the casualties don't matter. The only thing that matters is where the fire is coming from.
"I wasn't worried about the casualties, which were the points, I was just worried about where the fire was coming from; that was him sucking me back and getting those points. I knew I had to get to my feet and get out. ... I knew I had to get some points in that second period."
Gilman praised Lizak, who notched a takedown and six nearfall points in the opening round.
"I welcome the challenge," Gilman said. "He came out there to beat me and I really appreciate that. I genuinely mean that too. He came out there to beat me. Not a lot of guys do that. They wrestle to keep it close. It was a good match."
Fourth-ranked Cory Clark (133) gave Iowa another win when he beat No. 18 Mitch McKee while No. 12 Tommy Thorn (141) picked up a Gopher win by beating No. 15 Topher Carton.
Iowa returns to action 7 p.m. Friday at Indiana.
#3 Iowa 27, #13 Minnesota 11
149 -- #3 Brandon Sorensen (Iowa) major dec. Brandon Kingsley, 13-2; 4-0
157 -- #2 Michael Kemerer (Iowa) major dec. #13 Jake Short, 13-5; 8-0
165 -- Joey Gunther (Iowa) dec. 10 Nick Wanzek, 5-2; 11-0
174 -- #12 Alex Meyer (Iowa) major dec. Chris Pfarr , 10-1; 15-0
184 -- #4 Sammy Brooks (Iowa) major dec. Bobby Steveson, 10-2; 19-0
197 -- #2 Brett Pfarr (Minnesota) tech. fall Mitch Bowman , 19-4; 19-5
285 -- #7 Michael Kroells (Minnesota) dec. Steven Holloway, 7-0; 19-8
125 -- #1 Thomas Gilman (Iowa) pinned #6 Ethan Lizak, 5:58; 24-8*
133 -- #4 Cory Clark (Iowa) dec. #18 Mitch McKee, 10-3; 27-8
141 -- #12 Tommy Thorn (Minnesota) dec. #15 Topher Carton, 3-2; 27-11
*Iowa deducted one team point for control of mat
Team Records:
Iowa: 10-2, 6-1
Minnesota: 6-4, 5-3