Hawkeyes send 5 through to the Big Ten wrestling semifinals
Chris Cuellar
ccuellar@dmreg.com
BLOOMINGTON, Ind. — Half of the Hawkeyes still have a shot at a Big Ten title.
The conference's wrestling tournament started Saturday morning at Assembly Hall and Iowa jumped out to an early lead by opening with six victories, but its stars were the ones still alive for the evening's semifinals.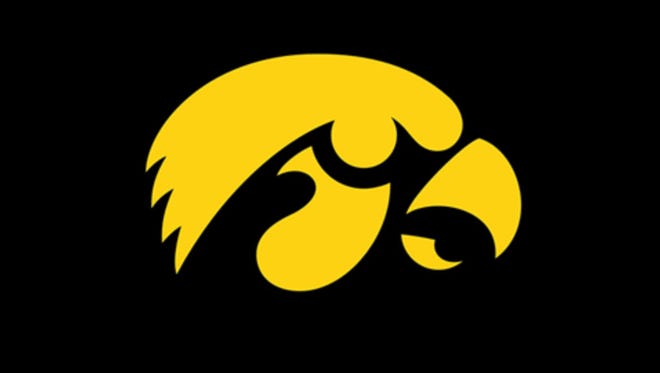 Top-ranked Thomas Gilman and defending Big Ten champ Sam Brooks picked up quarterfinal pins to lead the way.
"I like when we're winning big and doing the things we're supposed to be doing," Iowa head coach Tom Brands said. "Wrestling sharp and smart. It's early in the tournament and there's a lot to still be fighting for, whichever side of the bracket you're on. That's the bottom line."
Iowa couldn't keep up with Penn State's team output after the defending national champions put down five pins in the quarterfinals. The Hawkeyes also dropped three decisions in that round, including returning All-American Alex Meyer at 174 pounds.
Gilman (125 pounds) and Brooks (184) were joined by Cory Clark (133), Brandon Sorensen (149) and Michael Kemerer (157) into the semifinals, which assure NCAA qualification in the competitive Big Ten.
"When you're in the fight for your postseason life, there's got to be a lot of good that you're making go your way," Brands said.
Redshirt freshmen Joey Gunther (165) and Cash Wilcke (197) won their opening round matches from seeded spots that likely required a victory to hope for NCAA qualifier status. Gunther eventually lost to Penn State's Vincenzo Joseph and Wilcke to Ohio State's Kollin Moore, but the pair will have a chance to place in Saturday night's consolation rounds.
Meyer will drop down to that bracket as well, following his second loss of the season to Michigan's Myles Amine. Redshirt freshman heavyweight Steven Holloway was the only Hawkeye not to advance to the quarterfinals, and will need consolation upsets to advance.
As Wilcke cooled down in a back hallway and the Hawkeyes moved out of the Indiana University locker rooms to prepare for the evening session, Brands addressed the challenge ahead of his team.
"Guys are already back and getting ready to go," Brands said.
Iowa's Quarterfinal Results:
125: Thomas Gilman (Iowa) pinned Jose Rodriguez (Ohio State), 5:37
133: Cory Clark (Iowa) dec. Bill Rappo (Maryland), 5-0
141: Tommy Thorn (Minnesota) dec. Topher Carton (Iowa), 8-4
149: Brandon Sorensen (Iowa) dec. Eric Barone (Illinois), 2-0
157: Michael Kemerer (Iowa) major dec. John Van Brill (Rutgers), 14-6
165: Vincenzo Joseph (Penn State) dec. Joey Gunther (Iowa), 8-3
174: Myles Amine (Michigan) dec. Alex Meyer (Iowa), 11-6
184: Sam Brooks (Iowa) pinned Bobby Steveson (Minnesota), 4:08
197: Kollin Moore (Ohio State) dec. Cash Wilcke (Iowa), 10-5
Stay Updated:
Register reporter Chris Cuellar is in Bloomington providing updates on Twitter @CuellarChris. The Hawkeyes' wrestling team also provides point-by-point descriptions of the action @IowaWRLive.
Stream: btn2go.com
Stats: TrackWrestling